ABOUT BIG ANT
WELCOME! 👋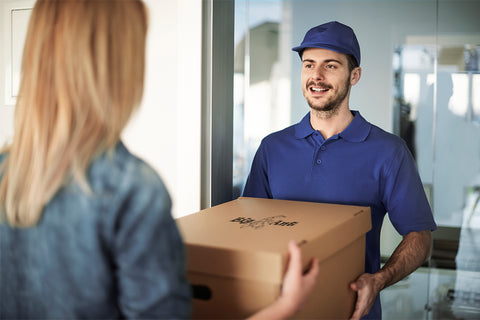 OUR CULTURE
Big Ant® is more than just a company — we're a family and a team. We work together as one unit to encourage and support each other so that we can commit to providing our customers with the best experiences and solutions through communication and collaboration. After all, we're doing this for you.
We genuinely care about the growth and development of our people, our products, our customers, and our community. It's an honor to continue to serve you and watch our business grow. In our community, everyone contributes. We inspire creativity, passion, and energy. The perspectives and opinions of others are respected and appreciated, and help cultivate and shape our products and brand. Everything we are today is a collaborative effort, and we're proud to share the credit where it's due.  But the greatest part about our family is the sense of coming together to create something awesome — knowing that we're always open to each other's ideas and are eager to build off of new concepts and designs, knowing that we're always ready to work together to reach our goal and bring you the best product we possibly can. That's what Big Ant® is all about. Working together. Being a team. Giving you our heart and hard work, and giving each other a lot of high fives to celebrate.
OUR PRODUCT
Traditionally, seat covers come in two varieties: Custom seat covers, which are tailored to fit your vehicle exactly and come with a hefty price tag, making them an expensive solution that's not ideal for everyone; and universal seat covers, which can be used in most any vehicle for a lesser price, though they're not without their faults. They're often made of flimsy materials and fit poorly. This inspired us to create seat covers that would fit a wide range of vehicles at an affordable price, without any sacrifice on quality — and that's how our line of semi-custom seat covers came to be. Of course, we couldn't restrict our passion for greatness to just seat covers. That's why we also offer a number of other auto accessories made with the same quality and materials our customers have come to expect from us. We're here to customize the interior of your car every step of the way — from seat covers and floor mats to steering wheel covers and car organizers. So to sum it all up: Great products, great quality, and great prices no matter what vehicle you drive. It's time to treat your vehicle to a face lift, and Big Ant® is here to help.
OUR MISSION
Our mission is to exceed your expectations by providing a huge selection of outstanding car accessories at affordable prices. We go above and beyond to set the standard, and we don't even stop there…we are constantly striving to raise the bar even higher. We're always making a constant effort to improve our products with better materials, new designs, and more features to fit your needs and provide solutions for everyone. As a wise man once said, "If we don't got it, you don't want it." On top of that, we do our best to make sure we make shopping fun. We want every experience with Big Ant® to be an awesome one. That means efficient purchases, smooth transactions, and speedy deliveries. Not to mention our friendly customer service reps, who are always available and ready to do anything they can to make your shopping trip one to remember. And not to brag, but we make some pretty sweet jokes too. Our goal is simple: to provide our customers with top quality and an unbeatable experience every time, no matter what. You'll be smiling from the second you start browsing to the moment you get the confirmation email that your order's been placed. Of course, nothing compares to the ecstasy of getting your package in the mail, but there's joy in the little things too.