210T Reflective Windshield Sun Shade for SUV,Truck,Van - S/M/L .Foldable Sun Shield That Keeps Your Vehicle Cool
Car sun shade keeps your wheel from being hot and burning your hands. Also protects steering wheel material from fading and cracking.
PROTECTS CAR INTERIOR from harmful UV rays and heat that will fade dash and seats. Saves your upholstery from cracks and splits. Also protects you from being burned when you sit in a super hot car while wearing shorts.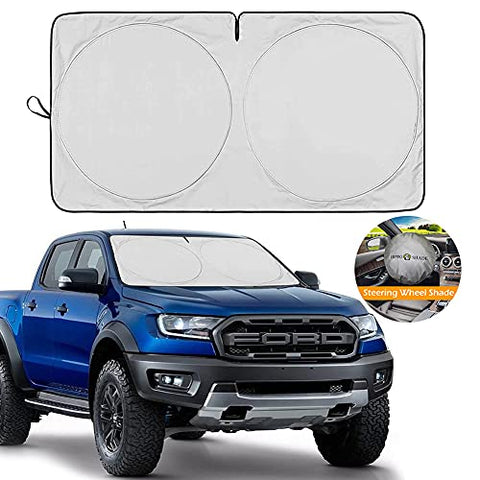 ---