Big Ant
12V/ 24V Heated Car Seat Cover 1 Pack High Quality Seat Cushion for Full Back and Seat
Regular price
$46.99
Sale price
$57.99
Unit price
per
USE THE CODE: HEATED to get 20% off when check out.
Shipping: UPS/ USPS/ Fedex 3 - 7 Business Days.
     Dimension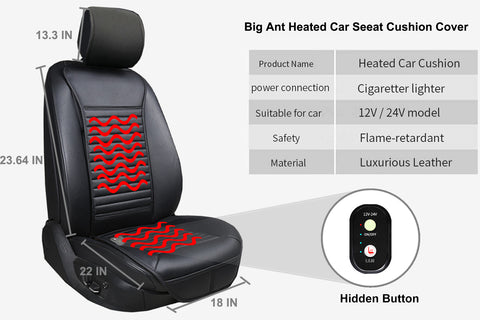 Product Features:
     Quick 1 Minute Warm-up    
- For 12V and 24V models! Big Ant sleek design heated seat cushion for car, designed with 2 heating pads in the back and sitting area, provides ultimate comfort for your butts and back when driving in a cold winter. You will feel the heat in 1 min. This heated car seat cushion maintains temperature between 110 and 120 Fahrenheit surface degrees.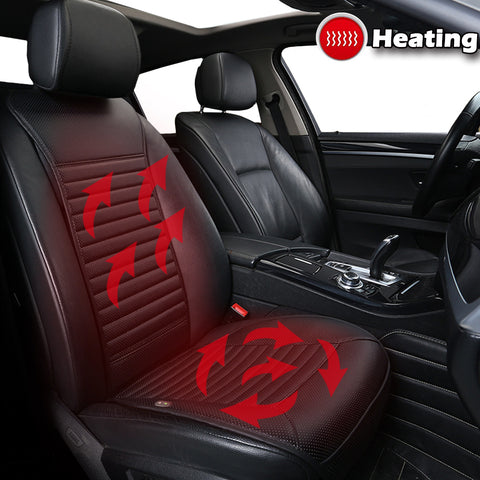 Plug-and-Play in Security    
- Equipped with Overheat Protection Thermostat, our heated seat cushions has UL130 Certificated and tested in safety. Car Seat Warmer can be 3-5minutes instant heating-up and even heat distribution with High/Low/Off Switches. To be security, please keep the heated seat cushion/ heating pad unplug when not used or getting off.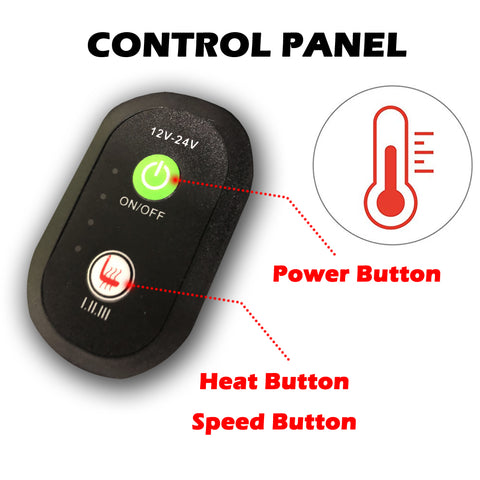 Natural and Efficient for Non-slip Rubber-soled    
- Luxury car seat pad / heat pad /heated seat cover office/ heated seat cushions for home without toxin, bottom pad designed with anti-slip rubber, prevent falling off from your car driver seat.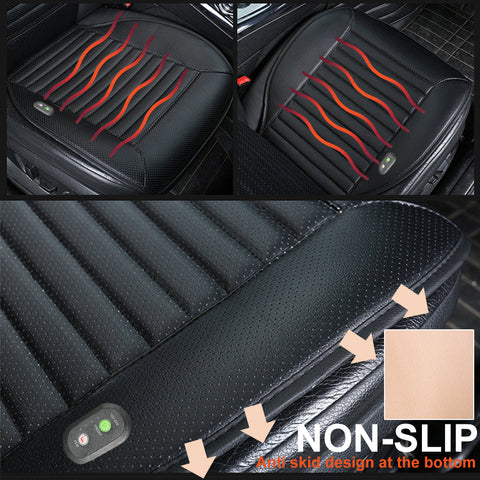 2 Small Pocket with Individuation    
- Easily and fast get your stuff from front pocket, such as mobile phone and wallet etc. Just take them when needed from this car heated seat cover. Big Ant auto heated seat cushion will save your car space or use at home, office chair conveniently.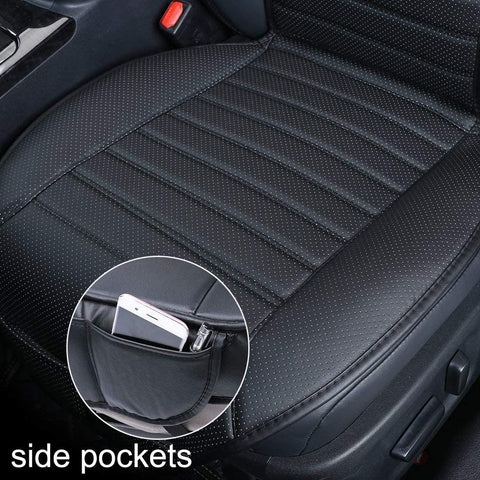 Best Choice as Winter Helper    
- The heated car seat cover comes with a AC ADAPTER for HOME, OFFICE or CAR USE.  Big Ant 2021 New Model Car Seat Cushion with warmer setting is the best choice for work commuters, road travelers, taxicabs or any car owner. when you sit in home office chair, you can keep it for more comfortable and warmer.

---